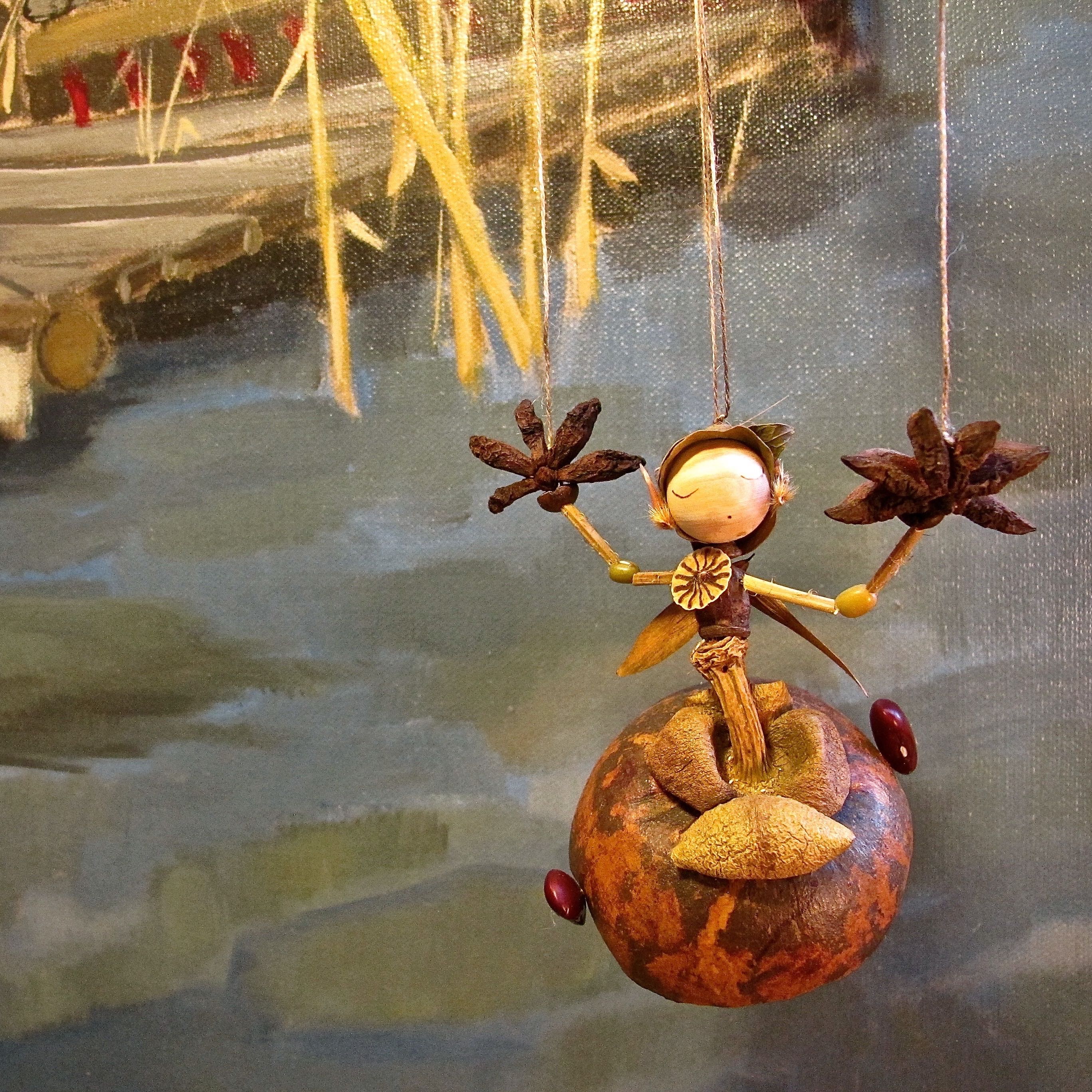 Etymology of "Drôlipathe"
It comes from the Dutch root "drole", meaning in the literal sense "a goblin" and figuratively meaning "a joyful and good living being" and the Greek strain "pathe", referring to "the disease" and by extension to the one seeks to restore some balance. The sympathy created by the union of these two words gave birth to the word "Drôlipathe".
Who are they?
Guided by the very essence of their name, the Drôlipathes testify to the incredible capacity of nature to soothe and encourage us. Its shapes, its colors, its smells, its organization and its unity inspire and govern our work.
It is then that, borne by this need for laughter, Drôlipathes collect the daily joys lived with nature in order to group them in a newspaper: the Dôlinette.
Thus, each character is born with a funny vocation and bears the name: Câlineur of clouds, Envoy of kisses, Picker of stars …
A hundred trades of Drôlipathes rejoice the life of this small people of proximity which every day grows.
In the air
Suspended with nettle, these funny fly to the breath of the houses.
Witness the strength and fragility of nature, a gesture a little too brutal enough to harm them, but nothing will shake the joy they have to live …
On the earth
Scenes placed on a base of wood or pebbles.

The puppet
Work in progress based on traditional techniques of puppeteers taught by Hélène le Roux and their adaptation to the vegetal constraints of Drôlipathes.

They offer their simple good humor through a small dream of nature. Without it, they would not be there. And neither do we. Thank you for her.